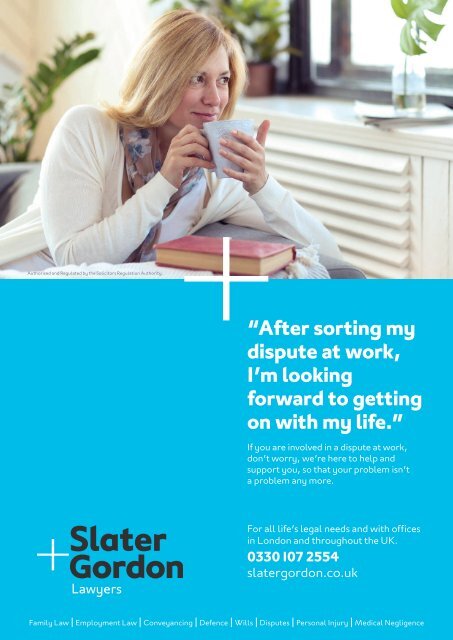 Wealden Times | WT213 | November 2019 | Gift supplement inside
Wealden Times - The lifestyle magazine for the Weald
Authorised and Regulated by the Solicitors Regulation Authority.

"After sorting my

dispute at work,

I'm looking

forward to getting

on with my life."

If you are involved in a dispute at work,

don't worry, we're here to help and

support you, so that your problem isn't

a problem any more.

For all life's legal needs and with offices

in London and throughout the UK.

0330 107 2554

slatergordon.co.uk

Family Law Employment Law Conveyancing Defence Wills Disputes Personal Injury Medical Negligence
More magazines by this user