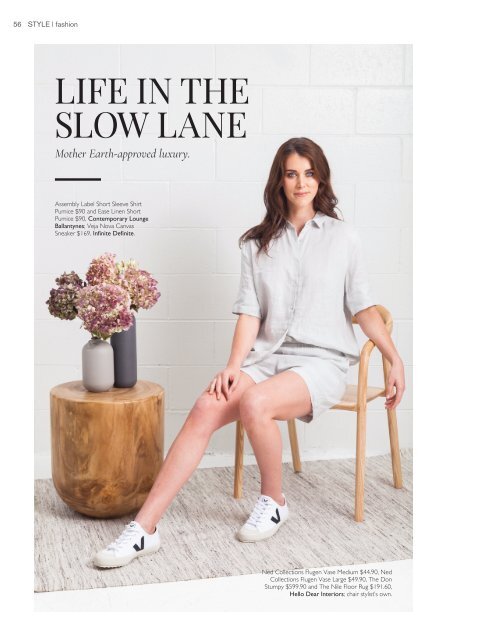 Style: November 01, 2019
56 STYLE | fashion

LIFE IN THE

SLOW LANE

Mother Earth-approved luxury.

Assembly Label Short Sleeve Shirt

Pumice $90 and Ease Linen Short

Pumice $90, Contemporary Lounge

Ballantynes; Veja Nova Canvas

Sneaker $169, Infinite Definite.

Ned Collections Flugen Vase Medium $44.90, Ned

Collections Flugen Vase Large $49.90, The Don

Stumpy $599.90 and The Nile Floor Rug $191.60,

Hello Dear Interiors; chair stylist's own.
More magazines by this user