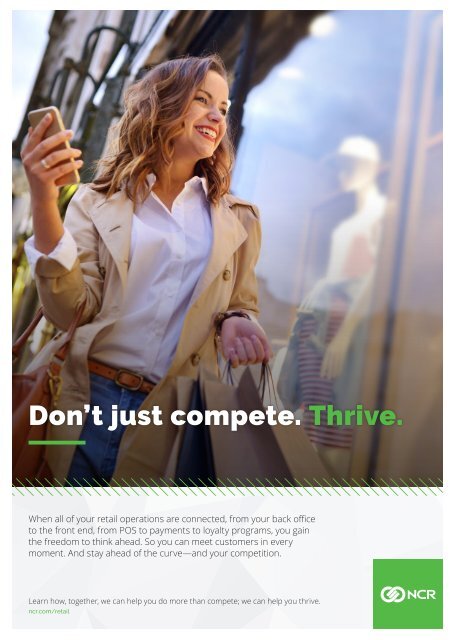 Business Chief USA November 2019 Don't just compete. Thrive.

When all of your retail operations are connected, from your back office

to the front end, from POS to payments to loyalty programs, you gain

the freedom to think ahead. So you can meet customers in every

moment. And stay ahead of the curve—and your competition.

Learn how, together, we can help you do more than compete; we can help you thrive.

ncr.com/retail
More magazines by this user