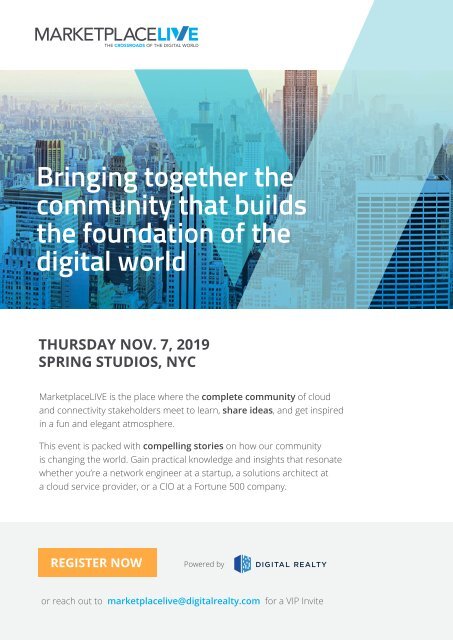 Business Chief USA November 2019 Bringing together the

community that builds

the foundation of the

digital world

THURSDAY NOV. 7, 2019

SPRING STUDIOS, NYC

MarketplaceLIVE is the place where the complete community of cloud

and connectivity stakeholders meet to learn, share ideas, and get inspired

in a fun and elegant atmosphere.

This event is packed with compelling stories on how our community

is changing the world. Gain practical knowledge and insights that resonate

whether you're a network engineer at a startup, a solutions architect at

a cloud service provider, or a CIO at a Fortune 500 company.

REGISTER NOW

Powered by

or reach out to marketplacelive@digitalrealty.com for a VIP Invite
More magazines by this user