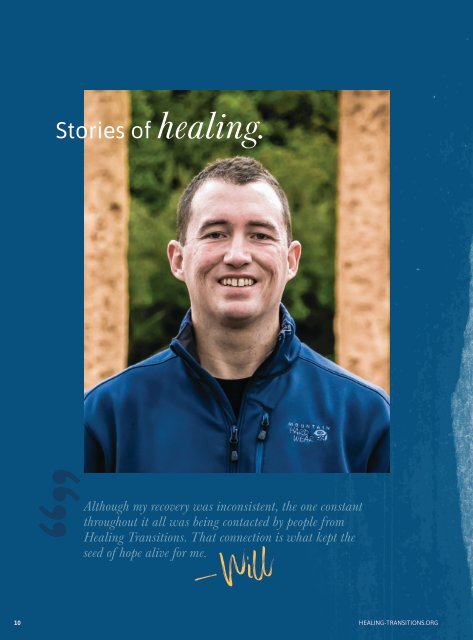 Healing Transitions 2019 Annual Report We believe that all people struggling with addiction (especially the homeless, uninsured and underserved) deserve services on demand – as many times as it takes – to find recovery. And we never turn away anyone who's seeking help.

BECAUSE recovery can't wait.
Stories of healing.

Although my recovery was inconsistent, the one constant

throughout it all was being contacted by people from

Healing Transitions. That connection is what kept the

seed of hope alive for me.

10 HEALING-TRANSITIONS.ORG
More magazines by this user