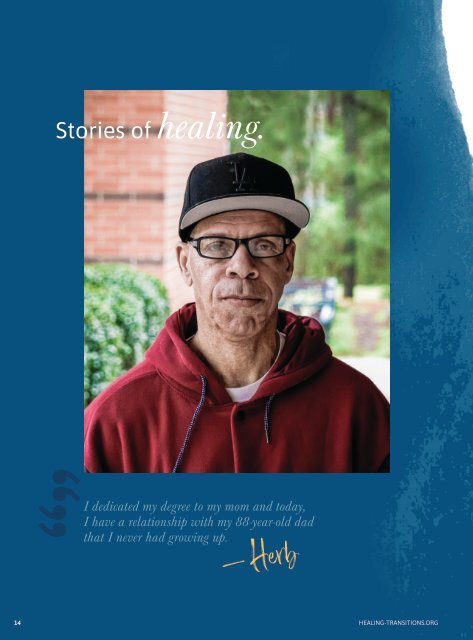 Healing Transitions 2019 Annual Report We believe that all people struggling with addiction (especially the homeless, uninsured and underserved) deserve services on demand – as many times as it takes – to find recovery. And we never turn away anyone who's seeking help.

BECAUSE recovery can't wait.
Stories of healing.

I dedicated my degree to my mom and today,

I have a relationship with my 88-year-old dad

that I never had growing up.

14

HEALING-TRANSITIONS.ORG
More magazines by this user