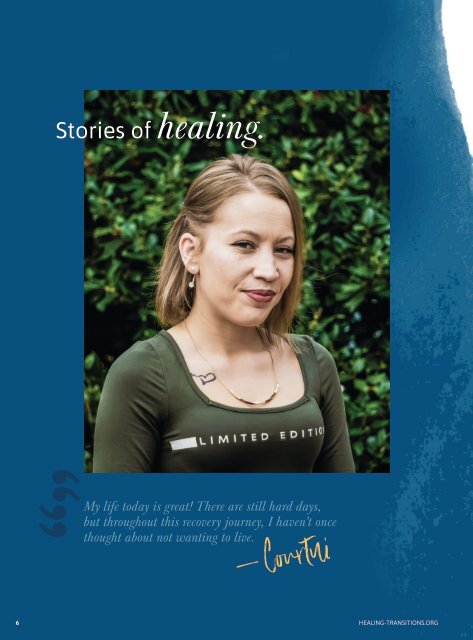 Healing Transitions 2019 Annual Report We believe that all people struggling with addiction (especially the homeless, uninsured and underserved) deserve services on demand – as many times as it takes – to find recovery. And we never turn away anyone who's seeking help.

BECAUSE recovery can't wait.
Stories of healing.

My life today is great! There are still hard days,

but throughout this recovery journey, I haven't once

thought about not wanting to live.

6

HEALING-TRANSITIONS.ORG
More magazines by this user