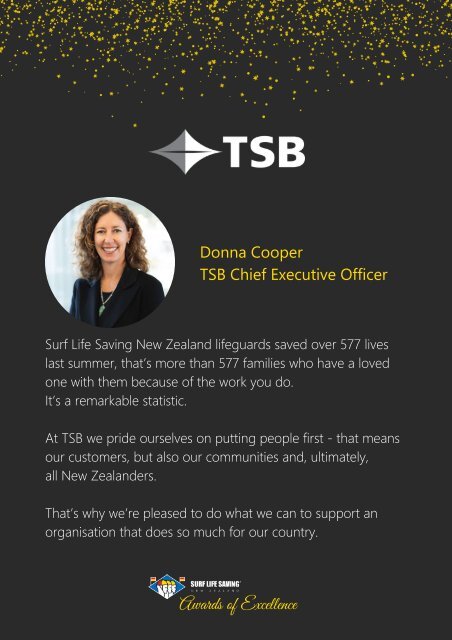 2020 SLSNZ Awards of Excellence Winners Booklet
The Surf Life Saving National Awards of Excellence programme recognises the contribution of our amazing members from the grass roots of Surf Life Saving during the 2019/2020 season. Congratulations to all of our winners and award recipients.
Donna Cooper

TSB Chief Executive Officer

Surf Life Saving New Zealand lifeguards saved over 577 lives

last summer, that's more than 577 families who have a loved

one with them because of the work you do.

It's a remarkable statistic.

At TSB we pride ourselves on putting people first - that means

our customers, but also our communities and, ultimately,

all New Zealanders.

That's why we're pleased to do what we can to support an

organisation that does so much for our country.

Awards of Excellence
More magazines by this user