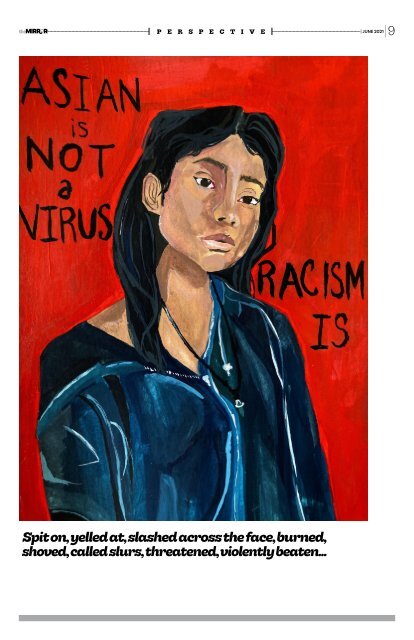 The Mirror | Van Nuys High School | June 2021 | Volume 107 |Issue 4
The student-produced newspaper at Van Nuys High School in Los Angeles, California. Awarded the prestigious NSPA Pacemaker Award, the CSPA Silver Crown and 2021 1st place SCJEA Newspaper.
theMIRROR | P E R S P E C T I V E |

| JUNE 2021 |9

Spit on, yelled at, slashed across the face, burned,

shoved, called slurs, threatened, violently beaten...
More magazines by this user