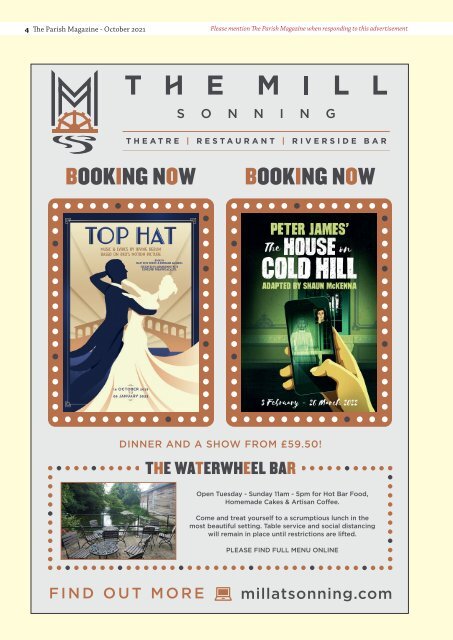 The Parish Magazine October 2021
Serving Charvil, Sonning and Sonning Eye since 1869
4 The Parish Magazine - October 2021

Please mention The Parish Magazine when responding to this advertisement

BOOKING NOW

BOOKING NOW

DINNER AND A SHOW FROM £59.50!

THE WATERWHEEL BAR

Open Tuesday - Sunday 11am - 5pm for Hot Bar Food,

Homemade Cakes & Artisan Coffee.

Come and treat yourself to a scrumptious lunch in the

most beautiful setting. Table service and social distancing

will remain in place until restrictions are lifted.

PLEASE FIND FULL MENU ONLINE

FIND (0118) OUT 969 7082 MORE

millatsonning.com/millang
More magazines by this user