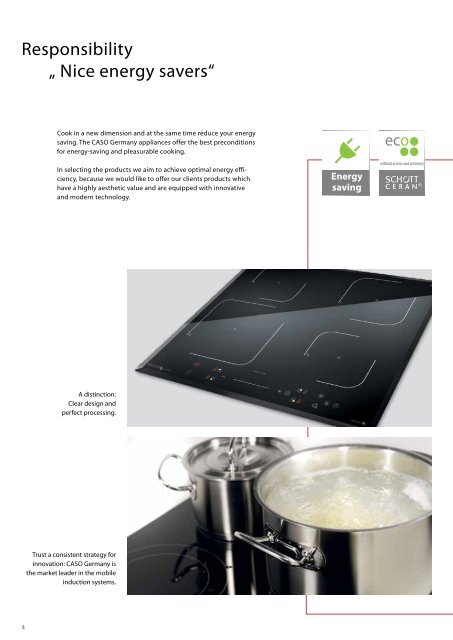 SOUS VIDE - CASO-Germany Responsibility

" Nice energy savers"

4

Cook in a new dimension and at the same time reduce your energy

saving. The CASO Germany appliances offer the best preconditions

for energy-saving and pleasurable cooking.

In selecting the products we aim to achieve optimal energy efficiency,

because we would like to offer our clients products which

have a highly aesthetic value and are equipped with innovative

and modern technology.

A distinction:

Clear design and

perfect processing.

Trust a consistent strategy for

innovation: CASO Germany is

the market leader in the mobile

induction systems.

without arsenic and antimony
More magazines by this user