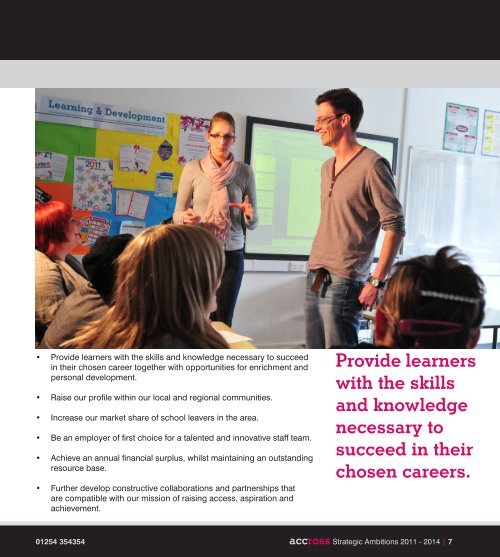 here - Accrington and Rossendale College here - Accrington and Rossendale College
• Provide learners with the skills and knowledge necessary to succeed

in their chosen career together with opportunities for enrichment and

personal development.

• Raise our profile within our local and regional communities.

• Increase our market share of school leavers in the area.

• Be an employer of first choice for a talented and innovative staff team.

• Achieve an annual financial surplus, whilst maintaining an outstanding

resource base.

• Further develop constructive collaborations and partnerships that

are compatible with our mission of raising access, aspiration and

achievement.

Provide learners

with the skills

and knowledge

necessary to

succeed in their

chosen careers.

01254 354354 accross Strategic Ambitions 2011 - 2014 | 7