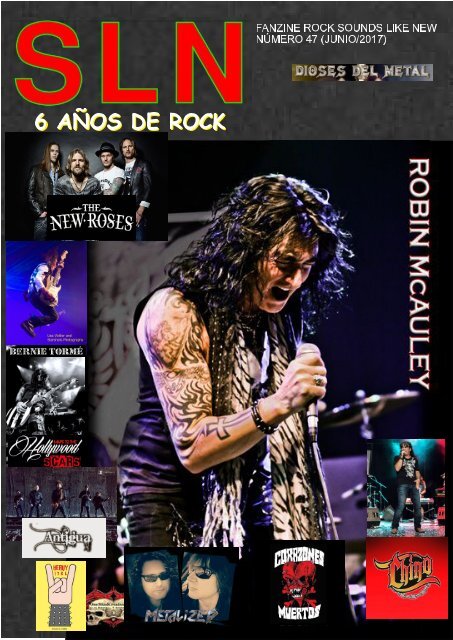 SOUNDS LIKE NEW Nº 47 (HEAVY AND HARD ROCK FANZINE)
Entrevistas con Robin McAuley, The New Roses, Bernie Tormé, Alex Grossi, Metalized, Antigua, Corazones Muertos, El Chino y todas las secciones habituales.
UNO DE LOS MEJORES AÑOS DEL HEAVY METAL FUE ESTE 1983. MULTITUD DE BANDAS CON

ALGUNOS DE SUS MEJORES DISCOS DE SUS CARRERAS SE SUCEDIERON EN ESTE PERIODO DE 365

DÍAS. HACEMOS UN PEQUEÑO RESUMEN DE LO QUE PASÓ EN ESTE MARAVILLOSO AÑO PARA LA

MÚSICA.
---
CON MOTIVO DEL 3Oº ANIVERSARIO DE ESTA OBRA MAESTRA

Y DE LA PRÓXIMA VISITA DE GUNS N´ ROSES A NUESTRO PAÍS,

RESCATAMOS EL ARTÍCULO QUE EDITAMOS CUANDO CUMPLIÓ

25 AÑOS. HA PASADO YA UN LARGO PERIODO DE TIEMPO,

PERO EL DISCO SUENA TAN ACTUAL COMO EN AQUELLOS

LEJANOS Y DIVERTIDOS 80.
---
DISCO DE JUNIO
More magazines by this user