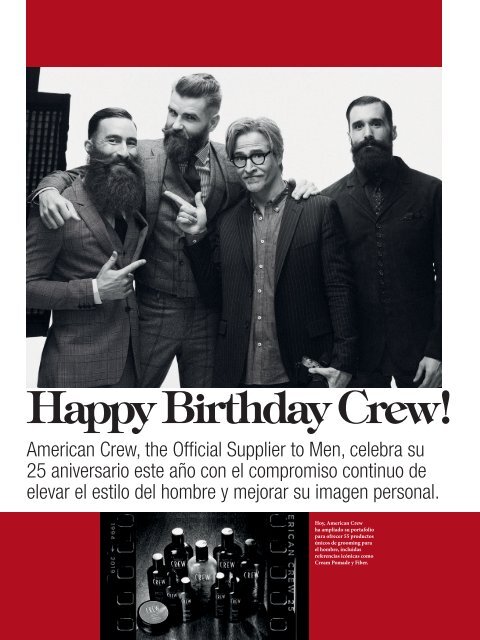 Estetica Magazine ESPAÑA (3/2019)
Estetica Magazine es la revista de peluquería líder en el mundo. Fundada en Italia en 1946 y publicada, actualmente, en 60 países de todo el mundo, se ha convertido en el punto de referencia internacional para todos los peluqueros y profesionales que trabajan en el campo de la belleza. Técnicas, moda, formación y tendencias están en el centro de cada número de Estetica Magazine. Encontrarás más información sobre las ediciones impresas y digitales en www.esteticanetwork.com

Happy Birthday Crew!

American Crew, the Official Supplier to Men, celebra su

25 aniversario este año con el compromiso continuo de

elevar el estilo del hombre y mejorar su imagen personal.

Hoy, American Crew

ha ampliado su portafolio

para ofrecer 55 productos

únicos de grooming para

el hombre, incluidas

referencias icónicas como

Cream Pomade y Fiber.

124 adloremter
More magazines by this user