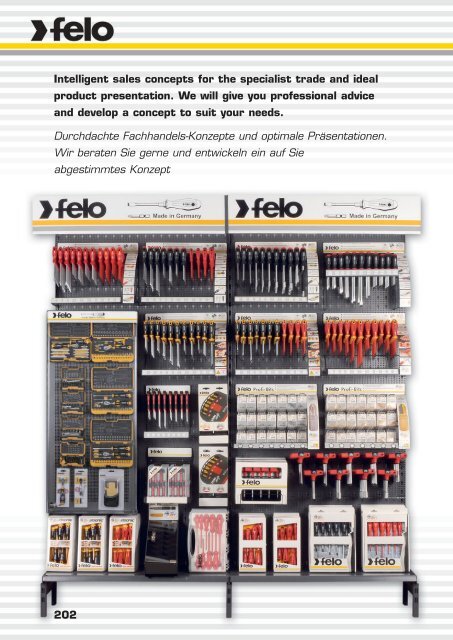 Catalog scule de mână și accesorii Felo
În magazinul Metatools găsiți o gamă vastă de biți, clești, chei, șurubelnițe, surubelnițe pentru electricieni sau unelte pentru biți de la producătorul german Felo!
Intelligent sales concepts for the specialist trade and ideal

product presentation. We will give you professional advice

and develop a concept to suit your needs.

Durchdachte Fachhandels-Konzepte und optimale Präsentationen.

Wir beraten Sie gerne und entwickeln ein auf Sie

abgestimmtes Konzept

202
More magazines by this user