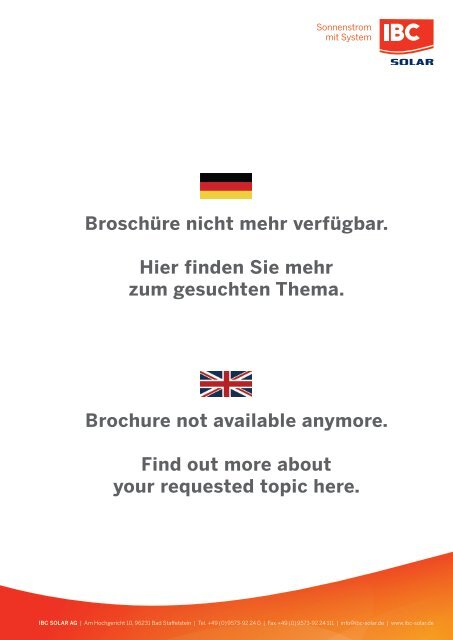 The PV Manager – the unrivalled planning tool by IBC SOLAR
Extra Features. Extra E¬fficiency. Extra Service. The PV Manager fastens and facilitates your planning and sales process – from the first customer enquiry to the installation and initial use of solar systems.
Ignite the turbo and contact IBC SOLAR!

Broschüre nicht mehr verfügbar.

Hier finden Sie mehr

zum gesuchten Thema.

Brochure not available anymore.

Find out more about

your requested topic here.

IBC SOLAR AG | Am Hochgericht 10, 96231 Bad Staffelstein | Tel. +49 (0) 9573-92 24 0 | Fax +49 (0) 9573-92 24 111 | info@ibc-solar.de | www.ibc-solar.de
More magazines by this user