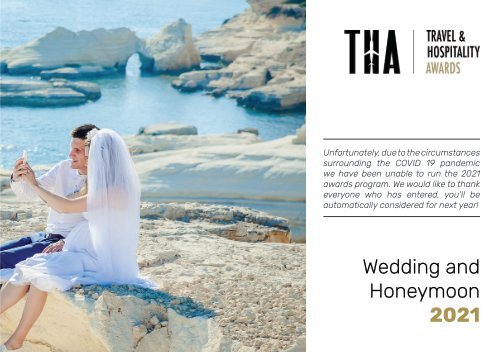 Travel & Hospitality Awards | Wedding and Honeymoon 2021 | www.thawards.com
Do you know the secret to free website traffic?
Use this trick to increase the number of new potential customers.
Unfortunately, due to the circumstances

surrounding the COVID 19 pandemic

we have been unable to run the 2021

awards program. We would like to thank

everyone who has entered, you'll be

automatically considered for next year!

Wedding and

Honeymoon

2021