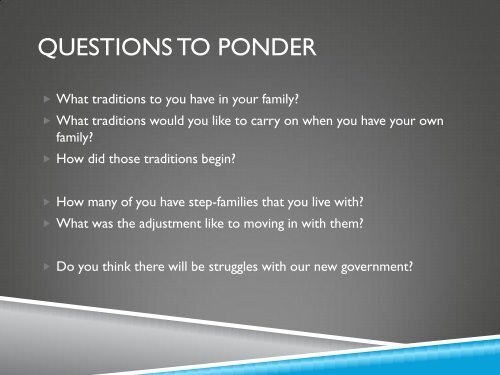 Early Presidents and Early Problems Early Presidents and Early Problems
QUESTIONS TO PONDER

What traditions to you have in your family?

What traditions would you like to carry on when you have your own

family?

How did those traditions begin?

How many of you have step-families that you live with?

What was the adjustment like to moving in with them?

Do you think there will be struggles with our new government?
More magazines by this user