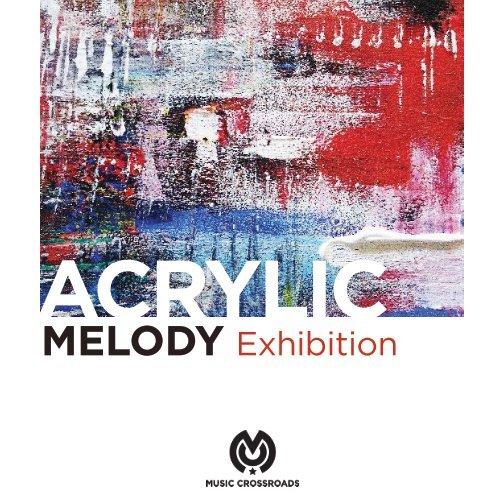 The AME Online Catalogue
The Acrylic Melody exhibition is an initiative that seeks to bring together artists from around the world to give a helping brush. The first fundraising art exposition was held from February 18th - 28th, 2016. The AME initiative displays and sells music-inspired wood block paintings (20x20cm) by artists and art enthusiasts from over 20 countries. All proceeds will go towards scholarships for students at our music academies in Malawi, Mozambique and Zimbabwe.
The Acrylic Melody exhibition is an initiative that seeks to bring together artists from around the world to give a helping brush.

The first fundraising art exposition was held from February 18th - 28th, 2016. The AME initiative displays and sells music-inspired wood block paintings (20x20cm) by artists and art enthusiasts from over 20 countries. All proceeds will go towards scholarships for students at our music academies in Malawi, Mozambique and Zimbabwe.
SHOW MORE
SHOW LESS
You also want an ePaper? Increase the reach of your titles
YUMPU automatically turns print PDFs into web optimized ePapers that Google loves.
ACRYLIC

MELODY Exhibition
---
ACRYLIC MELODY

EXHIBITION

Music Crossroads (MC) is a non-profit organisation which uses the power of

music education, professional training, live performances and promotion of

talented youth to empower them and support the development of the music

education sector and the music industry in the culturally rich southern African

region.

Established in 1995 by Jeunesses Musicales International, the world's largest

youth music network, MC has reached more than 200,000 young musicians

and over 500,000 audience members in southern Africa.

Our unique Music Crossroads Academies in Malawi, Mozambique and Zimbabwe,

established in April 2013, empower talented young musicians with an affordable

and innovative music education program and the necessary tools for a career

in music.

Scholarships, which make up to 40% of the intake, are available to marginalised

youth, who could not otherwise access music education. These are the students

that will be benefiting from this initiative.

The Acrylic Melody Exhibition is an initiative that seeks to bring together artists from

around the world to give a helping brush.

The fundraising vernissage and art exposition displays music-inspired wood block

paintings (20x20cm) of artists and art enthusiasts from over 20 countries.

All proceeds go towards scholarships and benefit the students at our three music

academies in Malawi, Mozambique and Zimbabwe.

18 > 28.02.2016

MAISON BURGANOV

Rue de la Tête d'Or 7

1000 Brussels - Belgium

with the kind support of

EXGAMO and LE GÉANT DES BEAUX-ARTS
---
At Music Crossroads, we put every effort into supporting talented young people in Africa by

providing them with music education and training.

We are very grateful to all the artists who have seen value in what we do and decided to donate

their work of art to this fundraising initiative.

The beautiful works you will see at the exhibition were inspired by music. Music means much

more to the young people we work with than any of us could ever imagine. In the challenging

environments within their home countries, music has given our students a chance to make a

living, a way of earning respect and credibility within their communities and for some, a reason

to live.

This is why we strive to provide the best possible education and opportunities and - with your

support - we may continue to help these young people develop and use their musical talents,

empowering them through music.

On behalf of these young people, we thank you.

Joe Herrmann

(Music Crossroads' Director)

Art, such as music, has its focus through the "free-crossing" of experiences and geographical

references, also thanks to a conceptual and contemporary expressive nomadism. In this

framework, a new geographical communication emerges from which we can observe an art of

endless "crossing" or exchange. The result is multiple artistic and symbolic productions, where

classical and new iconographies are well-balanced.

The intention of the Music Crossroads Acrylic Melody Exhibition is to achieve a sort of synergy

between thought and organisation in phenomenology, as it regards contemporary art and music

from different cultural contexts.

The participating artists, art students and enthusiasts all come from a variety of different countries

and/or cultures. In carefully observing each of the over 85 panels donated, we can see colours and

forms uniquely manifest on wood. Each painting tells a personal story of musical emotion and/or

reason, looking for a language in which we can find the "melody" of surrounding artistic values

mixed with energy. It is an exchange between different traditions. In each work technique joins

sensibility, evolving into a material expression of rhythm, harmony, colour, gesture and thought,

paying its tribute to music.

Through its empowerment of African youth through music education, non-profit organisation

Music Crossroads has shown how artistic and cultural expression bring people together for

social betterment. The relationship formed between art and music in the context of their Acrylic

Melody initiative is clearly a positive and effective example, which further stresses the universal

significance of culture, music and the arts in society.

Genny Di Bert

Art Critic and Historian
---
ARTISTS

DERICK SMITH

XAVIER YARTO

REYNA ZAPATA

MARIE-AGNÈS LE GUEN

CHRISTY TITUS

GIORGIO RADICATI

NANCY MARISA ARLT

LUCIANA MATHIOUDAKIS

DOVILE SIMONYTE

GISELLA FAMÁ

SUSAN WILLCOCKS
---
DERICK SMITH

Ireland

Born in New York, raised in Ireland, Derick

Smith initially began a career in design

before moving on to chemical photography

which resulted in his first solo exhibition

in New York (2006). Later, he began to

experiment with sculpture and painting after

graduating from the National College of

Art and Design, Dublin (2012) and has since

exhibited in national and international group

exhibitions.

His most recent solo exhibition took place in

Dublin's La Cathedral Gallery (2015) and was

later invited to exhibit work at the opening of

a new Moscow gallery, Art Baza (2015).

Primarily I think about emergence

and about drawing forth something

which is unseen. When successful, a

form or image can be distinguished

which pulls away from the paint. It

can absorb your attention for a moment

before the illusion fades and the

awareness of the physicality of the

paint as an object draws you back.

In his paintings: Magnesium on Blue 1, 2 &

3, an attempt has been made to create the

impression of solidity and form, through the

interaction of the paint with itself. Within the

drips are contained micro universes which

are offered as invitations for the viewer to

interpret as they so wish.

Smith's pondering of emergence and the

unseen recalls the overall theme of the Acrylic

Melody initiative, music and its very essence:

(physical) untangibility.

www.dericksmith.ie

Code: DS-12

Code: DS-14
---
XAVIER YARTO

Mexico

Through his abstract work, Mexican painter

Xavier Yarto creates unique and impactful

images of strongly exuding energy, vibrance

and symbolism, via his use of colour and

composition.

Yarto seeks to go beyond abstract art by

combining his technique with "high-relief", of

pre-Hispanic culture. By doing this, the artist

transforms concept by reinforcing it with a

new set of colours that he creates to highlight

meaning in each icon used in his work.

After exhibiting in several renowned places in

his native Mexico, Yarto has been invited to

present his work abroad, in countries including

Sweden, Netherlands, Spain, England, Austria,

France, Italy, United States and Belgium.

Yarto's art offers the viewer the quality of

an abstract work, whilst taking on figurative

and iconic symbols of the enigmatic world

of pre-Columbian art in a new way. The artist

describes his work as "a recreation of the

Hispanic culture with a modern language."

Much like many elements of his cultural

heritage, including music, the pieces Yarto

has chosen to donate to the Acrylic Melody

initiative are effervescent, powerful and

suggestive.

www.xavieryarto.com

Code: XY-35
---
REYNA ZAPATA

Mexico

Born on December 30, 1951 in Merida, Yucatan,

Mexican artist Reyna Zapata manifested her

very first artistic inclinations and desire to

become a painter at an early age.

Zapata officially launched her career upon

obtaining her Bachelor's Degree in Fine Arts,

followed by a Master's Degree in Painting at

the former Escuela de Artes Plasticas of the

National Autonomous University of Mexico

(UNAM), currently the Faculty of Arts and

Design of the UNAM (FAD).

Zapata defines herself as an artist who

admires Magical Realism, and uses primitive

and Venetian techniques, sometimes between

the figurative and abstract.

So far, the artist has exhibited in both

collective and individual art shows in Mexico,

reportedly selling around 600 paintings of

various techniques and genres, including

portrait and landscape. Of her work, Zapata

says:

I think that one of my main skills is the

domain of the techniques of painting

material which have enabled my

ability to give full rein to my creativity

on a whim, from the most academic

figuration to the purest abstraction

from color, form and materials.

The two panels donated by this artist for the

Acrylic Melody initiative may be seen as an

ode to the vibrant colours, energy and magic

associated with Mexican tradition in music

and culture.

www.reynazapataartista.wix.com/artista

Code: RZ-31

Code: RZ-30
---
MARIE-AGNÈS LE GUEN

Belgium

Code: MAG-26

Code: MAG-24

Code: MAG-22

Belgian artist Marie-Agnès Le Guen deeply

jubilates while painting and enjoys constantly

mutual enrichment through contact with

other artists.

Combined with her sincere affection for

Africa, Le Guen was strongly compelled to

take part in the Acrylic Melody initiative for

its collaborative nature and its aim at helping

give African youth access to music education.

To the artist, semi-abstraction may be an

answer to music-listening, in that "you're not

any more in exact representation of life, but

let your feelings break through".

The works Le Guen has donated to the

initiative invite interaction by requesting the

viewer to "play around with the six elements"

(panels) presented, which together seemingly

compose an abstract puzzle concealing three

figurative elements (musical instruments).

www.marieagnesleguen.com

Code: MAG-27

Code: MAG-25

Code: MAG-23
---
CHRISTY TITUS

United States of America

Paris-based American artist Christy Titus began

forging her own artistic path upon graduating

in Communications and focusing on her love

of art after a year of humanitarian work.

Christy developed and perfected her craft

whilst completing further studies at Bowling

Green State University and the Art Students

League of Denver. Predominately working in

the field of painting, she caught the attention

of master painters Daniel Sprick and Quang Ho,

who mentored her during her time in Denver.

The artist has exhibited with NEXT Gallery,

Tesoro Artisans Gallery and Core New

Art Space, as well as injuried exhibitions

throughout the United States. Most recently,

she has exhibited at HEC Paris in Jouy-en-Josas,

France. Christy is currently a resident artist at

59 Rivoli Collectif d'artistes in downtown Paris.

The works donated for the Acrylic Melody

initiative were inspired by music that the

artist listens to while painting in her studio.

I tend to flip between soft music and

upbeat depending on how I'm feeling

that day. These two panels are a

product of listening to both. 'Blue Like

Jazz' was painted while listening to an

album by The Civil Wars, and 'Back to

Nature' was painted by listening to a

collection of popular music.

www.christytitus.com

Code: CT-11

Code: CT-10
---
GIORGIO RADICATI

Italy

The Italian diplomat Giorgio Radicati has

always cultivated his passion for the visual

arts and writing, whilst advancing his political

career.

Years of living in the world's leading cities as

a diplomat, representing his native country

to foreign audiences, caring for immigrant

populations and celebrating life in varied

languages and cultures, have shaped Radicati's

world-view and artistic sensibility.

Radicati's involvement in the Acrylic Melody

initiative is due to his love for and time spent

working in Africa, where he initiated several

cooperative aid programs in many states

of the continent, including Zimbabwe and

Mozambique.

Since discovering his artistic vein, Radicati

has gone from a purely figurative style to

an abstract-informal style via the use of,

mainly, acrylic and mixed media techniques.

The prolific artist has exhibited in both solo

and group exhibitions –in Italy, Turkey, Czech

Republic and the U.S.— as well as published

various articles, essays and books.

The artwork donated on behalf of the

artist: Composizione Musicale (Musical

Composition), is a striking visual ensemble

that functions as a relic or testament and

ode to music and art from a modern though

nostalgic perspective.

Code: GR-16
---
NMA (NANCY MARISA ARLT)

Germany

Berlin-based artist NMA first emerged onto

the German art scene in 2004, following her

graduation from the University of Arts in

Berlin (UdK).

NMA was raised in a city divided by a

wall, having thus experienced both sides

before and after the fall of the Berlin wall.

Her art is heavily influenced by the city's

new-found sense of freedom, a spirit of

unlimited possibilities and a feeling of former

restrictions rupturing, leading to limitlessness.

The artist's most recent long-term staple

project, and one of her most compelling, was

a compilation of paintings interpreting the

vast assortment of musical pieces by world

renowned composer Richard Wagner onto

canvas, in honor of his bicentennial in 2013. An

installation that was described by Wagner's

great granddaughter Katharina Wagner as

"extraordinarily successful" and "inspiring",

as well as "controlled conversion" and "highly

emotional".

The inspiration for the two pieces The Source

and Rhythm was the impulse, that special

moment out of which music and creative

processes in general evolve.

www.nma-rsvp.info

Code: NMA-28

Code: NMA-29
---
LUCIANA

MATHIOUDAKIS

Greece / Italy

Brussels-based Greek/Italian artist Luciana

Grazian Mathioudakis has studied in Italy and

lived and worked between England, Greece

and Belgium.

During the last twenty years, she has attented

classes with artists like Viviane Cangeloni,

Veronique Decoster, Ana Pentcheva, Nikolai

Nikolov, and Anne Desobry.

After many years spent using oil paint and

pastel, she lately works with beeswax. The

use and manipulation of beeswax for her

works consists of an ancient Greco-Roman

technique known as Encaustic.

Code: LM-21

The centre of her work is communication in

all its forms, including music and dance, as it

is shown in her three works donated for the

Acrylic Melody initiative.

www.lucianamathioudakis.eu

Code: LM-19

Code: LM-20
---
DOVILE SIMONYTE

Lithuania

Lithuanian artist Dovile Simonyte is a BA

graduate from Slade School of Fine Arts and

amongst our youngest contributors. Through

her art, Simonyte aims to "reach and develop

everyday intuitive power of knowing before

thinking, taking unknown paths and following

a mind compass to reach the desired

destination".

According to Simonyte, having come from

the far north of Lithuania has compelled

her to daily exercise such abilities, including

intuition, as road signs are nearly non-existent

in that region of the country. To her, this is also

applicable for many of her fellow millennials

today, who were born into a rapidly and everchanging

world where conventional values,

education or family structures no longer bear

much assurance for the future.

The panel donated for this exhibition is

inspired by the hand, which may be seen as

the ultimate universal instrument that can

simultaneously receive and produce. After all,

hands are our primary tools used to create

sound, melodies and all other forms of artistic

expression. It is through the guidance of

intuition that we can improvise channeling our

destiny (artistic and/or musically) written on

our palms.

www.dovilesimonyte.tumblr.com

Code: DOV-15
---
GISELLA FAMÁ

Argentina

Born in San Rafael, Argentina, Gisella Famá has

always had a curious and venturesome soul. At

the age of 18, she moved to Mendoza City to

realise her dream of studying architecture and

that of pursuing her artistic passions, painting

and photography.

Upon completing her studies in Argentina,

Famá was compelled to begin exploring

new settings and thus decided to move to

Italy, where she obtained a Masters degree

in Landscape Design & Management of

Green Urban Spaces and a second Masters in

Architectural & Urbanism Projects.

Today Gisella Famá is active in the areas of

Architecture, Landscape, Graphic Design and,

in her free time, the Visual Arts.

The two panels donated by this artist for the

Acrylic Melody initiative are inspired by the

element of change in everyday life, including

how it influences music over time. As society

changes, music changes with it, shown via the

ongoing evolution of musical memes through,

for instance, variations in instruments, genre

and style preference.

We live in a fractal world, which is

mutating all the time. We are living

in a new measurement of time and

surrounded by thousands of elements

that are going faster and faster:

everything is dynamic and has flexibility

to change.

www.gsefama.wix.com/index

Code: GF-18

Code: GF-17
---
SUSAN WILLCOCKS

Canada

Young Canadian artist Susan Willcocks is

currently studying Studio Arts in Montreal.

As a teenager, she made a personal promise

to use the impact of art to make a difference

in someone's world. Her works, in varied

genres (drawing, painting, photography and

sculpture), have been seen in solo and group

exhibitions in various regions of her home

province of Québec.

Growing up in a small, multicultural village,

Susan was immersed in two very different and

often antagonistic cultures: Québecoise and

Anglophone. Living in two distinct linguistic

traditions during her formative years, she

became intrigued by the concept of language.

She observed that, while a language may

be incoherent noise to a non-speaker, some

sounds are universally recognisable: laughter,

the sounds of joy and the sounds of sorrow.

Music also has the power to transcend

linguistic barriers, to be felt, experienced

and lived by every single being

on our planet. It creates a bridge for

humanity, making the world one.

Willcocks explores this theme visually in her

works donated to the Acrylic Melody initiave:

Explosion of Sound and Unum.

www.swillcocks.blogspot.com

Code: SW-32

Code: SW-33
---
PARTNER

SCHOOLS

ART COMPANY

Annick Lenoble

Anyse Maunier

Christine Renard

Debbie Reich

Denise Ramet

Nicole Jospa

ROME UNIVERSITY

OF FINE ARTS

Caterina Gianfelici

Federica di Pietrantonio

Francesca Ruggeri

Gaia Flamigni

Giacomo Santini

Giulio Cosimi
---
ART COMPANY

Belgium

Art Company is primarily a creative space

based in Brussels that brings together amateur

and professional artists. Regardless of

their experience, anyone can learn multiple

painting techniques and experience the freedom

to create in a climate of joy and confidence.

For this initiative, Laurence Nitlich chose

a group of 6 students working on real and

dreamed landscape. Laurence proposed to

assemble all the wooden panels in one setting,

so that participants could determine,

alone or in a small group, a territory where

they wanted to express. This opened a reflection

on the border and cohabitation. Participants

then painted landscapes influenced by

a selection of music chosen for their wealth

of timbres and rhythmicity (Carnival of the

Animals by Saint-Saens; Pictures at an Exhibition

by Mussorgsky...). This resulted in a series

of panels with both bold and pastel colours.

These vibrant colors perfectly reflect the musical

tracks that they were listening to (Urban

Night Symphony; Wheat Field Gospel; Purple

Rain Melody; Sunny Afternoon Concerto;

White Lake Blues).

Code: ACOM-46

Artists: Annick Lenoble, Anyse Maunier, Christine

Renard, Debbie Reich, Denise Ramet and

Nicole Jospa.

www.artcompany.be

Code: ACOM-45

Code: ACOM-47
---
Code: ACOM-39

Code: ACOM-40

Code: ACOM-37

Code: ACOM-38

Code: ACOM-41

Code: ACOM-42

Code: ACOM-43

Code: ACOM-44
---
ROME UNIVERSITY

OF FINE ARTS (RUFA)

Italy

RUFA is a private Fine Arts Academy based in

Rome, Italy, established in 1998. The aim was

to create a place that married both aspects

of the creative process: concept and practice,

to better capacitate students to enter the

workforce in real-time. Over 450 students are

currently enrolled in the Academy, under the

guidance of 70 teachers, which are also all

active professionals in their respective fields.

Students from RUFA's Painting Department,

with the collaboration of Professor Fabrizio dell'

Arno, take part in the Acrylic Melody initivative

with their donation of the following works:

Unione di gocce (Union of Colors), Musica

(Music), Frammenti pt.1 (Fragments Part 1),

Wild was the Wind, Traccia MI (Track MI), Ciò

che è detto dalle note (That Which Is Said By

The Notes).

Artists: Caterina Gianfelici, Federica di Pietrantonio,

Francesca Ruggeri, Gaia Flamigni,

Giacomo Santini and Giulio Cosimi.

Code: RUFA-52

Code: RUFA-51

www.unirufa.it

Code: RUFA-50

Code: RUFA-53

Code: RUFA-48
---
ART

ENTHUSIASTS

ANITA ROCHA

AUGUSTO HERNANDEZ

DIANA CANGUEIRO

INES MOREIRA

MARGAUX ROUCHET

MICHAL ZUK

RIKKE LORENZEN
---
Augusto Hernández

Code: AUH-57

Diana Cangueiro

Code: DC-60

Rikke Lorenzen

Code: RL-80

Rikke Lorenzen

Code: RL-77

Margaux Rouchet

Code: MR-69

Anita Rocha

Code: AR-56

Michal Zuk

Code: MZ-71

Rikke Lorenzen

Code: RL-76
---
Ina Kulic

Code: IK-63

Inês Moreira

Code: IM-65
---
THANK YOU, KHANIMAMBO, OBRIGADO, ZIKOMO!

The Music Crossroads' team would like to thank all artists for their contribution

to the Acrylic Melody initiative. Without your kind support, time and dedication,

this initiative could not have been possible.

A big thank you to Genny Di Bert for the introductory text for this catalogue.

We would also like to thank our sponsors, Dominique (Exgamo) and Julia

Smolenkova (Maison Burganov) for providing the space for the exhibition.

Thank you to Les Géants des Beaux-Arts for donating the paint used by the

participants at the very first Acrylic Melody event. Finally, we would also like to

thank Bopalux Bakery and Deborah Pinna for their kind contribution towards

food served at our vernissage.

Cover art by: Veronica Radicati

In partnership with:

A program of: