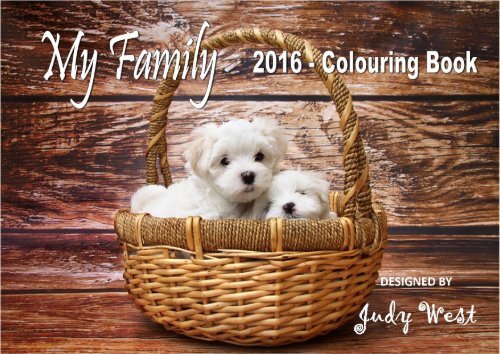 Heather's Colouring Book This book was designed for my Step Sister Heather. We do not get to see each other very much and Heather would love to see how the family has changed over the years. So I produced a colouring book for her with everyone in the family included.
Dear Heather

this colouring book I had designed just for you. I had so much fun looking at the old photos and remembering

all the good times our family has had together.

What you do with your books is up to you, look at the pictures and enjoy the memories or colour it in and enjoy

the fun of creation. Colour with your family or friends and have good times together. I have lots more designs that

can be added to the book as you want. Just let Bronwyn or Sue know and I can print more pictures for you. I hope this

book brings you as much pleasure using it as I have had creating it.

Hope you had a Merry Christmas and a Happy New Year,

All our love,

Judy, Dave & the Boys.
---
Sue, Jenny, Geoff, Pam & Judy
---
ORIGINAL &

INDIVIDULAL

COLOURING BOOK

DESIGNED BY JUDY WEST

CHRISTMAS 2016
More magazines by this user