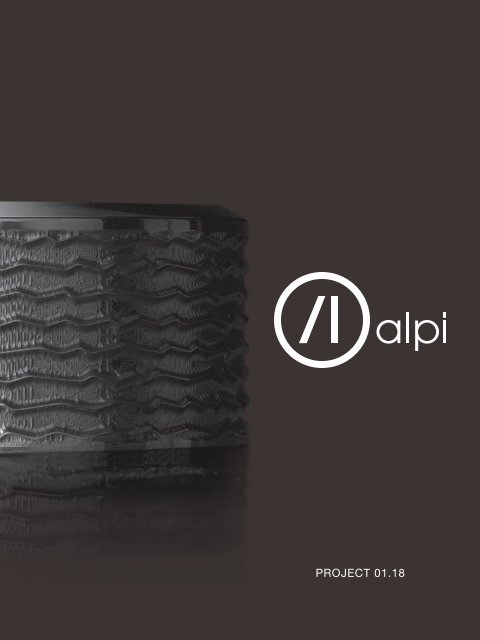 ALPI PROJECT 01.18 BY INTERDOCCIA
PROJECT 01.18
---
portofino
---
portofino
---
portofino
---
portofino
---
The enlightenment
---
una
---
una
---
una
---
una
---
trio
---
trio
---
trio
---
santa

OUTDOOR
---
santa

XL
---
DEP.PROJECT.01 18

Alpi S.p.A.

Via Geola 9 - fraz. Maggiate - 28013 Gattico NO - Italy

tel. +39 0322 838450 - fax +39 0322 838150

www.alpirubinetterie.com - infoalpi@alpirubinetterie.com

Alpi si riserva il diritto di apportare i cambiamenti che ritiene opportuni ad articoli e finiture al fine di migliorare il prodotto. Le illustrazioni e le descrizioni contenute nei ns. stampati non comportano obbligo di fedele riproduzione, i dettagli e le misure sono da considerarsi indicativi e soggetti a modifiche senza preavviso.

Alpi reserves the right to introduce the proper changes to the items and finishing in order to improve the product. Pictures and descriptions are not engaging us of accurate execution, details and sizes are merely indicatives and can be modified without notice.
More magazines by this user