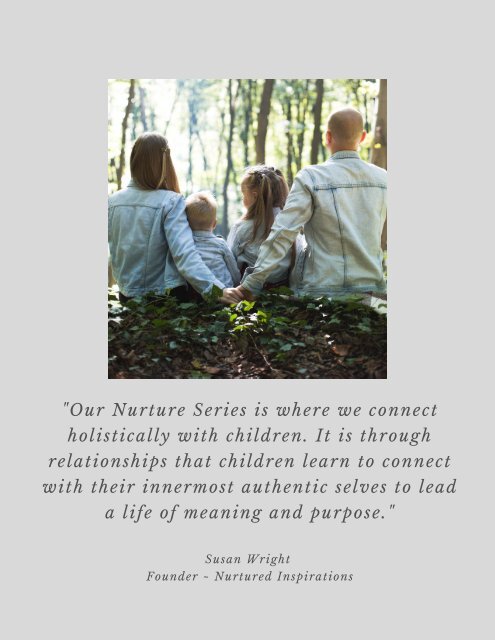 The Nature of Nurture Free eBook
An eBook written for educators and parents who guide, nurture, and inspire children in life, learning, and education. Explore The Nature of Nurture and discover the philosophy behind the brand new Nurture Series eBooks.
"Our Nurture Series is where we connect

holistically with children. It is through

relationships that children learn to connect

with their innermost authentic selves to lead

a life of meaning and purpose."

Susan Wright

Founder ~ Nurtured Inspirations