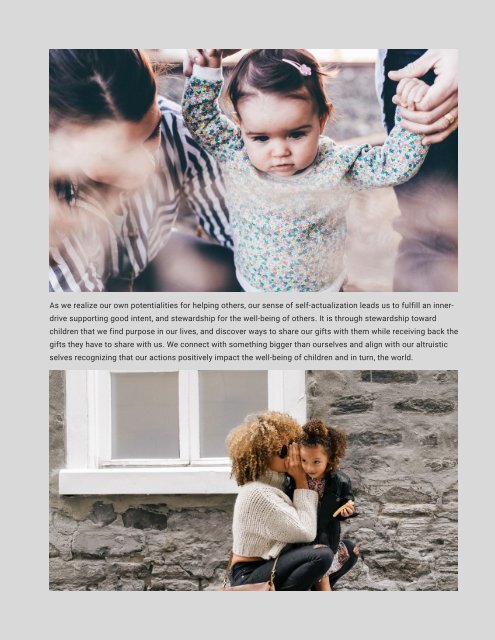 The Nature of Nurture Free eBook
An eBook written for educators and parents who guide, nurture, and inspire children in life, learning, and education. Explore The Nature of Nurture and discover the philosophy behind the brand new Nurture Series eBooks.
As we realize our own potentialities for helping others, our sense of self-actualization leads us to fulfill an innerdrive

supporting good intent, and stewardship for the well-being of others. It is through stewardship toward

children that we find purpose in our lives, and discover ways to share our gifts with them while receiving back the

gifts they have to share with us. We connect with something bigger than ourselves and align with our altruistic

selves recognizing that our actions positively impact the well-being of children and in turn, the world.