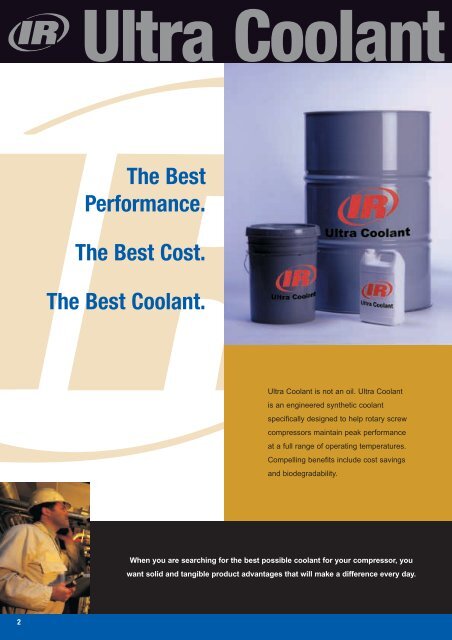 Ultra Coolant - Ingersoll Rand Ultra Coolant - Ingersoll Rand
Ultra Coolant

The Best

Performance.

The Best Cost.

The Best Coolant.

Ultra Coolant is not an oil. Ultra Coolant

is an engineered synthetic coolant

specifically designed to help rotary screw

compressors maintain peak performance

at a full range of operating temperatures.

Compelling benefits include cost savings

and biodegradability.

When you are searching for the best possible coolant for your compressor, you

want solid and tangible product advantages that will make a difference every day.

2
More magazines by this user