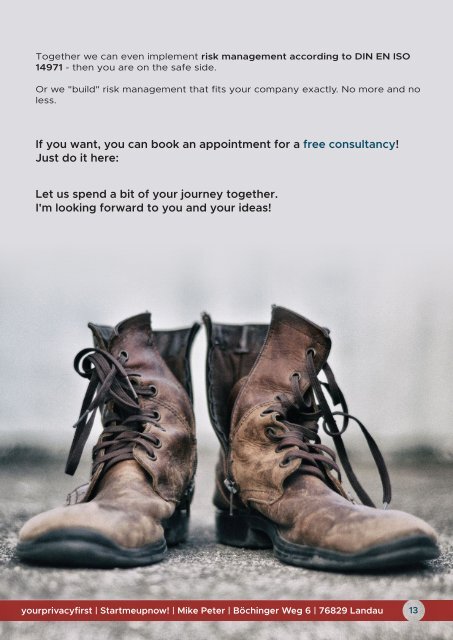 Der Flyer von yourprivacyfirst und Startmeupnow! Together we can even implement risk management according to DIN EN ISO

14971 - then you are on the safe side.

Or we "build" risk management that fits your company exactly. No more and no

less.

If you want, you can book an appointment for a free consultancy!

Just do it here:

Let us spend a bit of your journey together.

I'm looking forward to you and your ideas!

yourprivacyfirst | Startmeupnow! | Mike Peter | Böchinger Weg 6 | 76829 Landau

13