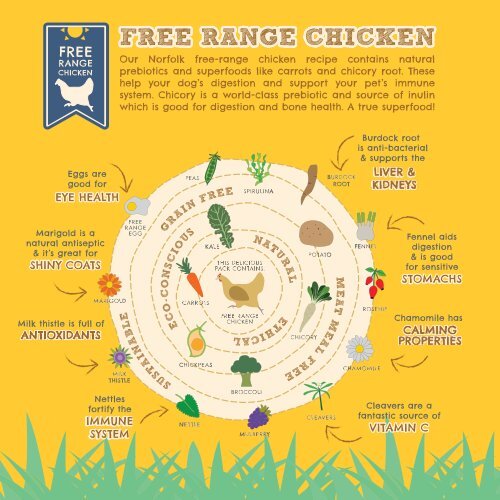 BECO Futter Nachhaltige und natürliche Tiernahrung, die aus nahrhaften und regionalen Zutaten umweltschonend hergestellt wurde. Gluten- und getreidefrei. Alleinfuttermittel.
FREE RANGE CHICKEN

Our Norfolk free-range chicken recipe contains natural

prebiotics and superfoods like carrots and chicory root. These

help your dog's digestion and support your pet's immune

system. Chicory is a world-class prebiotic and source of inulin

which is good for digestion and bone health. A true superfood!
Weitere Magazine dieses Users