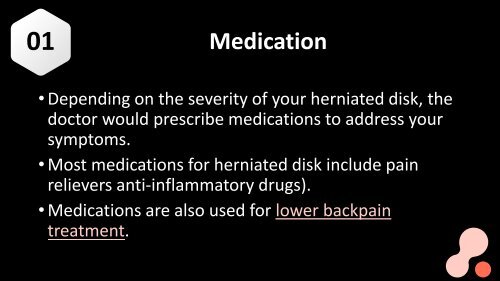 Nonsurgical Treatments for Herniated Disk
According to one estimate, about 60% of 60-year-old people in the world suffer from herniated disk. Not only that, about 20% of those who are younger than 60 years old also had a herniated disc at least once in their lives.
01

Medication

• Depending on the severity of your herniated disk, the

doctor would prescribe medications to address your

symptoms.

• Most medications for herniated disk include pain

relievers anti-inflammatory drugs).

• Medications are also used for lower backpain

treatment.
More magazines by this user