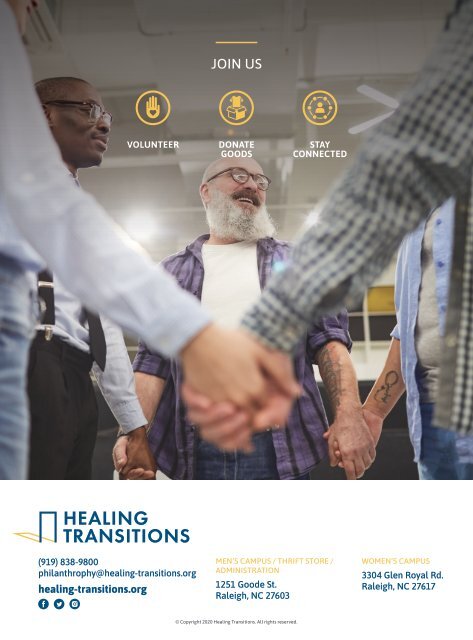 Healing Transitions 2019 Annual Report We believe that all people struggling with addiction (especially the homeless, uninsured and underserved) deserve services on demand – as many times as it takes – to find recovery. And we never turn away anyone who's seeking help.

BECAUSE recovery can't wait.
JOIN US

VOLUNTEER

DONATE

GOODS

STAY

CONNECTED

(919) 838-9800

philanthrophy@healing-transitions.org

healing-transitions.org

MEN'S CAMPUS / THRIFT STORE /

ADMINISTRATION

1251 Goode St.

Raleigh, NC 27603

WOMEN'S CAMPUS

3304 Glen Royal Rd.

Raleigh, NC 27617

© Copyright 2020 Healing Transitions. All rights reserved.
More magazines by this user