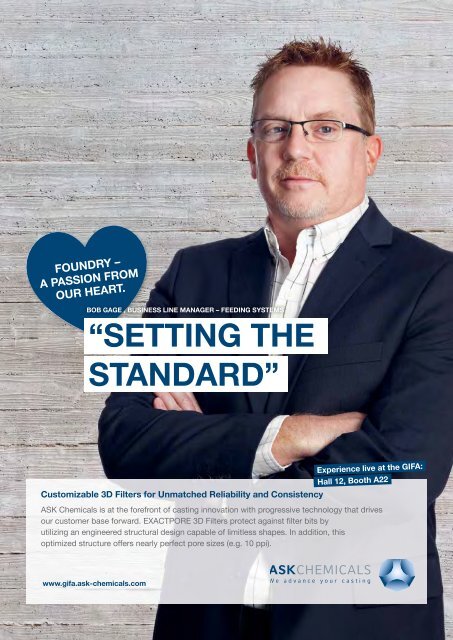 CPT International 01/2019
FOUNDRY –

A PASSION FROM

OUR HEART.

BOB GAGE , BUSINESS LINE MANAGER – FEEDING SYSTEMS

"SETTING THE

STANDARD"

Customizable 3D Filters for Unmatched Reliability and Consistency

Experience live at the GIFA:

Hall 12, Booth A22

ASK Chemicals is at the forefront of casting innovation with progressive technology that drives

our customer base forward. EXACTPORE 3D Filters protect against filter bits by

utilizing an engineered structural design capable of limitless shapes. In addition, this

optimized structure offers nearly perfect pore sizes (e.g. 10 ppi).

www.gifa.ask-chemicals.com
More magazines by this user