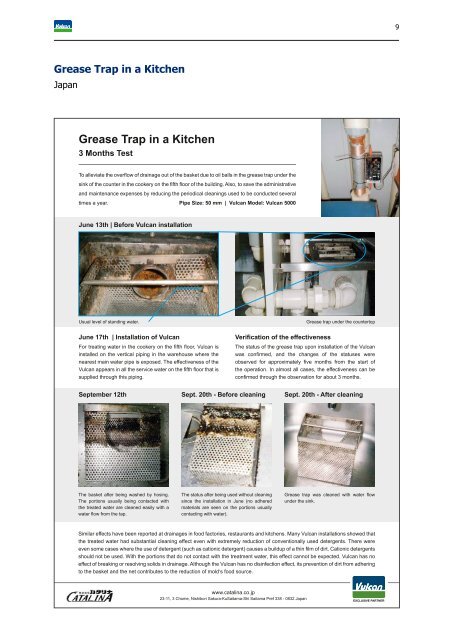 Vulcan Anti-Scale System - Reference Book (EN)
Vulcan is the salt-free alternative to water softeners. Vulcan is an eco-friendly water treatment system that protects your piping system and appliances against scale deposits and rust - no use of any salt or chemicals. The Vulcan reference book shows a selection of installations and studies of the Vulcan water treatment.
11

Grand Traverse Distillery

USA

Details of Installation

Model: Vulcan 3000

Location:

Grand Traverse Distillery

Traverse City, MI 49686

Area of installation:

Inlet water main

Installed by:

Salt-Free Water Systems LLC

1429 Casco Bay Cir.

Cicero, IN 46034

www.vulcan-usa.com

Grand Traverse Distillery

Vodka Distillery Scale desposits removed after installing the Vulcan 3000
More magazines by this user