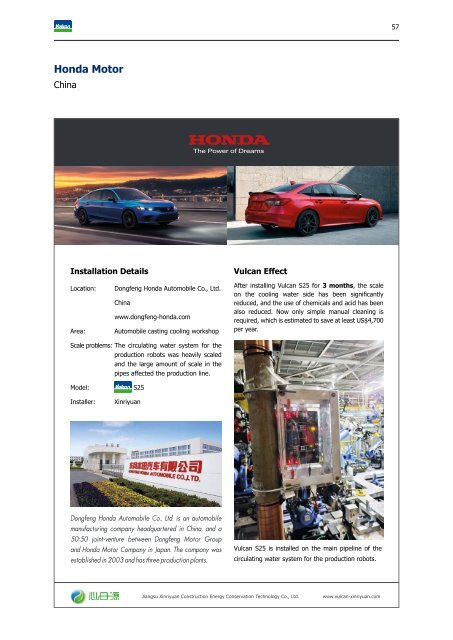 Vulcan Anti-Scale System - Reference Book (EN)
Vulcan is the salt-free alternative to water softeners. Vulcan is an eco-friendly water treatment system that protects your piping system and appliances against scale deposits and rust - no use of any salt or chemicals. The Vulcan reference book shows a selection of installations and studies of the Vulcan water treatment.
59

Chillers in a Cooling Tower

USA

Vulcan installed in a Chiller

Dear CWT Team,

Here are two pictures from a Chiller opened for a routine cleaning, but nothing to clean after two years with

Vulcan treatment.

+

No scale formation after using Vulcan

This Chiller is connected to a Cooling Tower which is exposed to lots of air borne contamination from surrounding

farms.

Best Regards

Arne Vestad

www.IWTNA.com

IWTNA, 2607 Bridgeport Way West, Suite 1J University Place, WA 98466
More magazines by this user