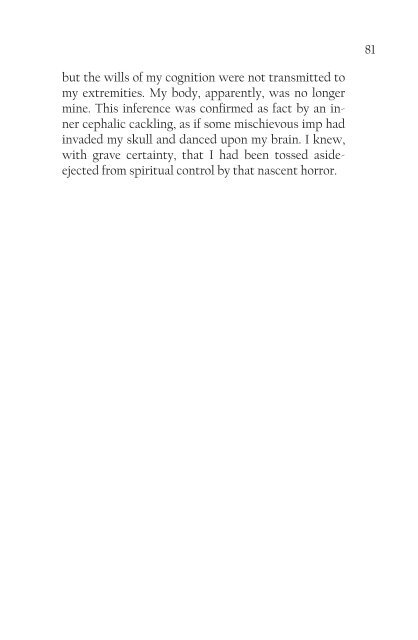 The Haunted Traveler May 2017 Edition
After a brief hiatus, The Haunted Traveler is back to bring you some of the best horror out there. Open up and tread with caution, the next scare is just a page flip away.
ut the wills of my cognition were not transmitted to

my extremities. My body, apparently, was no longer

mine. This inference was confirmed as fact by an inner

cephalic cackling, as if some mischievous imp had

invaded my skull and danced upon my brain. I knew,

with grave certainty, that I had been tossed asideejected

from spiritual control by that nascent horror.

81
More magazines by this user