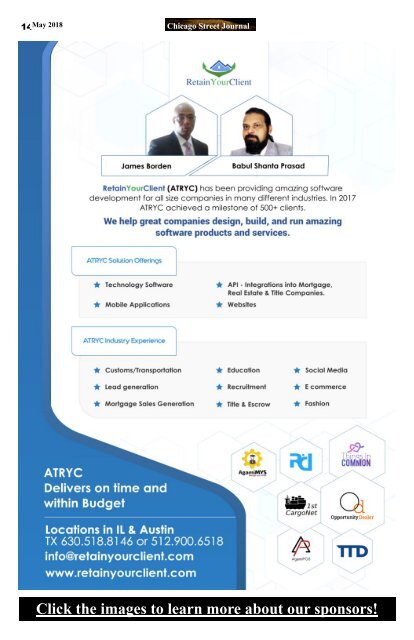 "Reefer Madness" in the May 2018 edition of Chicago Street Journal.
The cannabis industry is America's new billion dollar industry. CSJ invites you to join us for Part 1 of our continuing series on "Reefer Madness."
February 2017

14 May 2018

Chicago Street Journal

Click the images to learn more about our sponsors!
More magazines by this user