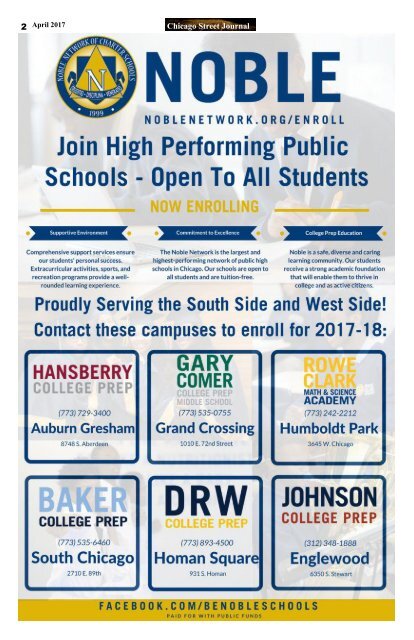 TRUMP - April 14, 2017 Edition of Chicago Street Journal
Although this edition was first published in April 2017, it is still timely and we wanted to give our audience an opportunity to view some of our past editions of Chicago Street Journal.

Don't forget to join us on Saturday, November 11 in Chicago to celebrate the 24th anniversary of CSJ.

Free Admission.
Grace Temple Holiness Church.
938 West 69th Street in Chicago.
10 AM to 3 PM.
2 April February 2017 2017

Chicago Street Journal
More magazines by this user