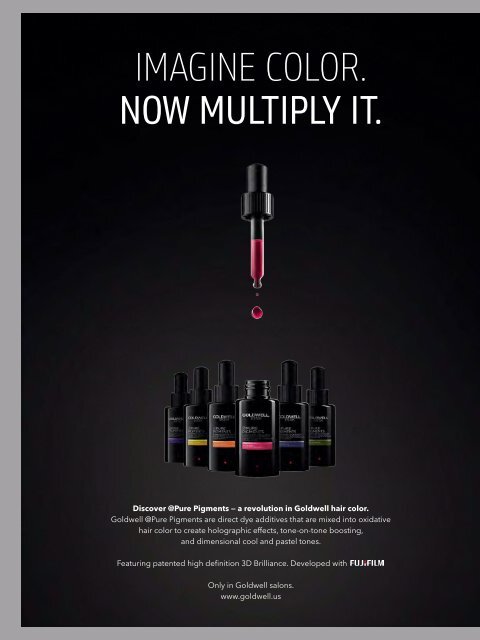 ESTETICA Magazine USA (5/2018)
Estetica Magazine is the world's leading hairdressing magazine. Founded in Italy in 1946 and published today in over 60 countries around the world, it is a global reference point for professionals working in the hair and beauty industry. Techniques, fashion, education and trends are at the core of every issue of Estetica Magazine. Further information about both the printed and digital versions of the magazine is available at www.esteticanetwork.com
IMAGINE COLOR.

NOW MULTIPLY IT.

Discover @Pure Pigments — a revolution in Goldwell hair color.

Goldwell @Pure Pigments are direct dye additives that are mixed into oxidative

hair color to create holographic effects, tone-on-tone boosting,

and dimensional cool and pastel tones.

Featuring patented high definition 3D Brilliance. Developed with

Only in Goldwell salons.

www.goldwell.us
More magazines by this user