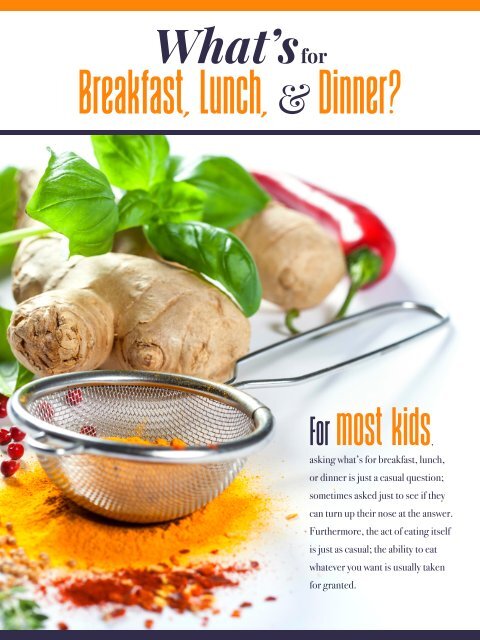 Winter 2020 Susie Redfern developed Milestones Magazine to help individuals with disabilities and their families achieve and celebrate events and milestones in their lives.
What's for

Breakfast, Lunch, & Dinner?

For most kids,

asking what's for breakfast, lunch,

or dinner is just a casual question;

sometimes asked just to see if they

can turn up their nose at the answer.

Furthermore, the act of eating itself

is just as casual; the ability to eat

whatever you want is usually taken

for granted.

9
More magazines by this user