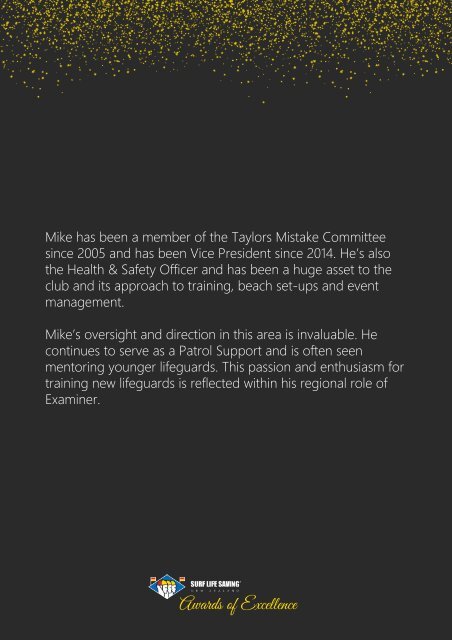 2020 SLSNZ Awards of Excellence Winners Booklet
The Surf Life Saving National Awards of Excellence programme recognises the contribution of our amazing members from the grass roots of Surf Life Saving during the 2019/2020 season. Congratulations to all of our winners and award recipients.
Mike has been a member of the Taylors Mistake Committee

since 2005 and has been Vice President since 2014. He's also

the Health & Safety Officer and has been a huge asset to the

club and its approach to training, beach set-ups and event

management.

Mike's oversight and direction in this area is invaluable. He

continues to serve as a Patrol Support and is often seen

mentoring younger lifeguards. This passion and enthusiasm for

training new lifeguards is reflected within his regional role of

Examiner.

Awards of Excellence
More magazines by this user