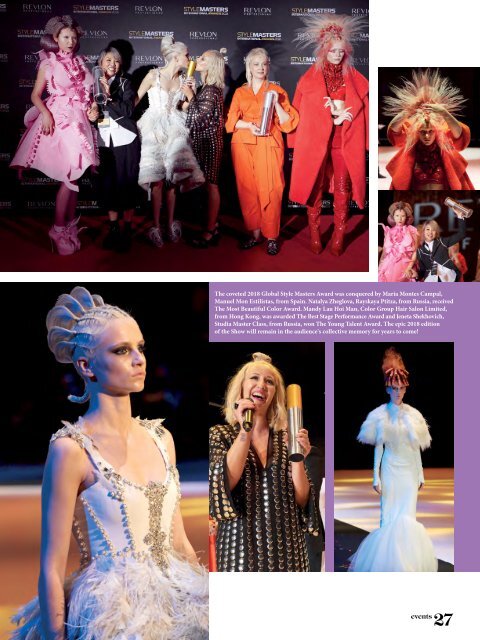 Estetica Magazine WORLD Edition (3/2018)
Estetica Magazine is the world's leading hairdressing magazine. Founded in Italy in 1946 and published today in over 60 countries around the world, it is a global reference point for professionals working in the hair and beauty industry. Techniques, fashion, education and trends are at the core of every issue of Estetica Magazine. Further information about both the printed and digital versions of the magazine is available at www.esteticanetwork.com
The coveted 2018 Global Style Masters Award was conquered by Maria Montes Campal,

Manuel Mon Estilistas, from Spain. Natalya Zheglova, Rayskaya Ptitza, from Russia, received

The Most Beautiful Color Award. Mandy Lau Hoi Man, Color Group Hair Salon Limited,

from Hong Kong, was awarded The Best Stage Performance Award and Jeneta Shekhovich,

Studia Master Class, from Russia, won The Young Talent Award. The epic 2018 edition

of the Show will remain in the audience's collective memory for years to come!

events

27
More magazines by this user