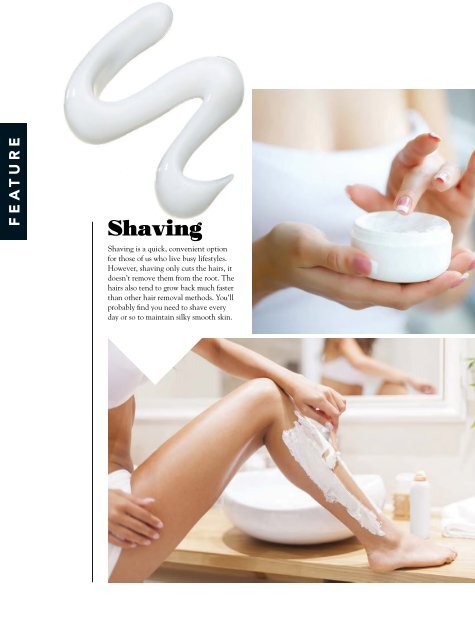 CosBeauty Magazine #86
CosBeauty is the #BeautyAddict's guide to lifestyle, health and beauty in Australia.
In this issue:
- The 2019 Christmas Gift Guide
- City Skin Detox
- Fool Proof Steps for Party Survival
- Diet is a Dirty Word
- Hair Trends from Catwalk Zimmerman
- Fertility Options for Cancer Survivors
feature

Shaving

Shaving is a quick, convenient option

for those of us who live busy lifestyles.

However, shaving only cuts the hairs, it

doesn't remove them from the root. The

hairs also tend to grow back much faster

than other hair removal methods. You'll

probably find you need to shave every

day or so to maintain silky smooth skin.
More magazines by this user