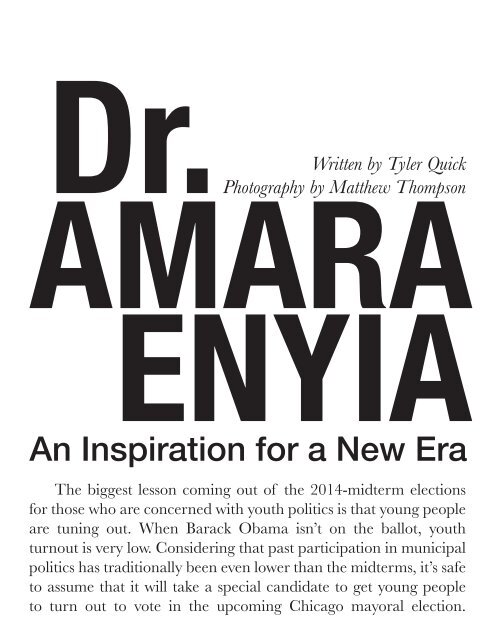 CUSP Magazine: Winter Issue 2014 CUSP Magazine is a Chicago based publication focused on helping up and coming creatives gain exposure for their brand and products. Our company is a collective of highly motivated individuals who work together to bring a new voice to the creative community.
Written by Tyler Quick

Dr.Photography by Matthew Thompson

AMARA

ENYIA

An Inspiration for a New Era

The biggest lesson coming out of the 2014-midterm elections

for those who are concerned with youth politics is that young people

are tuning out. When Barack Obama isn't on the ballot, youth

turnout is very low. Considering that past participation in municipal

politics has traditionally been even lower than the midterms, it's safe

to assume that it will take a special candidate to get young people

to turn out to vote in the upcoming Chicago mayoral election.